Local 77's Tree at Boardwalk Hall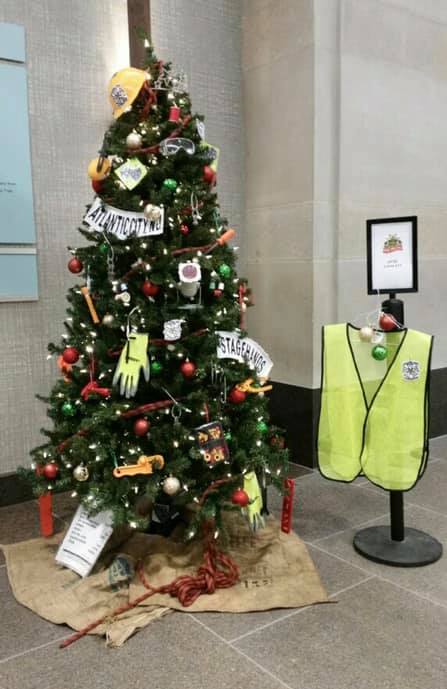 The Local thanks Sister Paige Shoyer for all her efforts in ensuring IATSE 77's Christmas is something the entire membership can be proud of.
Spectra has asked its union and business partners to join in sponsoring CASA (Court Appointed Special Advocates) for neglected and abused children this holiday season.
Sister Shoyer designed and decorated the Local's tree that represents both our industry and trade union. Visit IATSE 77's tree proudly displayed at Boardwalk Hall's newly renovated $10.4 million dollar lobby until New Years!